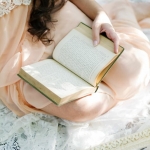 Surprises sent:
2
Surprises received:
2
Surprises in progress:
1
Country:
Russia
Languages:
English, Russian
Member since:
16 March 2021
Last activity:
08 May 2021
Hello!
My name is Tanya. I live in Russia.
I like to read books, paint with watercolors and postcrossing. I love art, especially painting, I like to look at pictures and admire the talent of artists:) My favorite artists - Vincent Van Gogh, Claude Monet.

I like cats, owls and foxes; Marilyn Monroe and London. You can send anything with their image:)

I collect small calendars, I would be happy to get a calendar from your country! :)

I'd like to get postcards, bookmarks, stickers, tea, magnets and so on.
All the best!