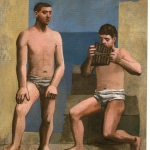 Surprises sent:
33
Surprises received:
36
Surprises in progress:
2
Country:
Italy
Languages:
italian, french, english
Member since:
07 August 2019
Last activity:
24 November 2020
Hi everybody,
my name is Stefano, i live in Genoa, Italy, and i recently found a link of this website in a profile in Postcrossing, where i've been a satisfied member since september 2018, so i decided to sign in here too and see what happens.

My main interest is in postcards depicting the place where you live, landscapes, castles, rivers, lakes, waterfalls, sunrise/sunset, night views, owls, cats, rabbits.
I like also postcards depicting art paintings: among my favourite artists there are impressionist and flemish painters, Van Gogh, Picasso and many others, but i'm not particularly interested in contemporary art.
For Postcrossing members here, i like collecting meetup postcards.
I don't like to receive advertising postcards, used postcards.
I usually put some stickers on the postcards i send, so you can send me stickers about owls, cats, rabbits, peacocks, butterflies and flowers.
Please write something about you or a short story of the place depicted, or explain what made you choose that postcard.
i'm open to direct swaps only for postcards.


In many corners of my house there's a little owl and this would be a nice gift to find in my mailbox.
I have a small collection of miniatures of famous buildings (most of them from italy), so new entries would be appreciated.
I like fridge magnets showing pictures of a place or a painting, but i don't like magnets about food, people, or other objects.
I like washi tapes depicting cats, owls, rabbits, peacocks, that i use to decorate my sent postcards, like i do with stickers.
I like tea and infusions: some teabags were really nice, so i kept them and i accidentally started a small collection.

Please don't send food or bus/train/movies/museums or other tickets.
I'm not interested in receiving coins or other money, except for 500 euros banknotes... ahah, i'm just joking, naturally.

Thank you very much for your surprises
I'll be waiting patiently the postman's arrival every day as usual.