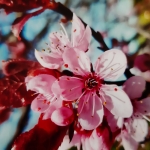 Surprises sent:
13
Surprises received:
8
Surprises in progress:
4
Country:
Germany
Languages:
German and englisch
Member since:
18 September 2020
Last activity:
01 December 2020
Hi, my name is karin and I live in Germany. I'm 44 years old, married and 4 children and a mal cat.
I'd like cooking, reading books, playing guitar, penpaling and postcrossing.
I'd like bookmark, tea, key chain, magnet, sticker and so on. I'm not picky, but please don't send old and damaged things.