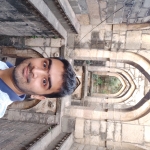 Surprises sent:
6
Surprises received:
3
Surprises in progress:
4
Country:
India
Languages:
English, Marathi, Hindi, a little bit of German and Sanskrit
Member since:
16 September 2020
Last activity:
14 May 2021
Hello.
Happy to be a part of this club.

I'm a collector of stamps, coins and banknotes, rocks and fossils. I love reading history, fiction and mystery thriller books. I also love astronomy and geology.

I am a fan of Potterverse, MCU, Sherlock Holmes, Percy Jackson series, GoT, LoTR, FRIENDS, and many more movies and TV series.

I'd be happy to receive anything, though I'd especially love having anything that I collect, and any form of souvenirs from your town/country.

Cheers.