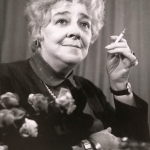 Surprises sent:
31
Surprises received:
28
Surprises in progress:
5
Country:
Russia
Languages:
Russian, English, French, Swedish
Member since:
23 June 2020
Last activity:
09 June 2021
Hello everyone! Alexander aka Skybluestain from Postcrossing is here! Just saying I'm glad to receive any your letter as I collect almost everything - coins, banknotes, stamps, letters, postcards, tickets, playing card, name it and I have a place for it in my boxes I keep in my countryhouse. Best!