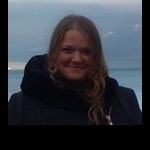 Surprises sent:
10
Surprises received:
11
Surprises in progress:
0
Country:
Russia
Languages:
Russian, English
Member since:
21 January 2020
Last activity:
07 May 2021
Hello!
My name is Diana. I'm from St.Petersburg, Russia. I like needlework. And my big love is ZUMBA! Do you know what is it? :)
Thank you very much for sending me a surprise! It will be great happiness for me to find it in my mailbox!

I collect stamps, so if you have some used stamps of your country I will be happy to find it in the envelope :)

Also I began to collect teabags (not opened and not used, of course :D) and I will be happy if you send me any teabags from your country!

If you have flyers from a movie (even if it end yet), please send them to me. Please, please, please!!!

And of course it will be great to find the postcard in envelope! :) Written or blank - whatever more convenient for you :)
I am pleased with any postcards! I appreciate everyone that comes to me!
But also I have special topics of postcards that I value most and receive very rarely, so if you send me any of this, it will be just WOW !!!

- Cameras or photographer
- Vinyl Records
- Dirigibles (airships)
- Meet-up postcards
- Dolls
- Coca-Cola
- Posters
- Characters of books by Stephen King (Clown Pennywise, Jack Torrens, Christina and others), also an image or photo of himself
- Horrors
- Skeletons, skulls, anatomical drawings
- Book's or magazine's covers (New Yorker, Ladybird, National Geographic and other)
- Krtek (little mole from the Czech cartoon)
- "Breaking Bad"
- Drum set
- Edition Tausendschön
- Lalicards or other pictures for viewing: a lot of stickers or small pictures on a postcard

This is a list of what I like the most, but it is absolutely not necessary to adhere to it! You can send what you want!

Please, write date and weather.Thank you very much!!
Please write a few words about yourself, your town, your family, your pets or your weather now - everything that you want!
Please write "SM" near ID. Thank you!