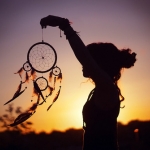 Surprises sent:
9
Surprises received:
7
Surprises in progress:
1
Country:
Belarus
Languages:
English, Russian
Member since:
06 November 2021
Last activity:
04 September 2022
Hello!

My name is Yuliya. I'm 32 years old, live in Minsk. My day always begins with a cup of tea. I adore tea and I always have several kinds of tea at home :)

I'm a chemist and work as QA Manager. My job is about pharm industry.

I like reading (especially fantasy and sci-fi), board gaming, cooking, puzzles, Rubik's cubes. I collect cards, stamps, tickets, coins and banknotes, magnets.

My favorite animals are horses =) Cards and stamps with it are my main collections.

Stay safe!