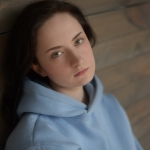 Surprises sent:
20
Surprises received:
21
Surprises in progress:
4
Country:
Belarus
Languages:
English, Russian
Member since:
28 January 2022
Last activity:
06 December 2022
Привет :)

My name is Liza, I'm 23 and I live in Minsk.

I love postcrossing and exchanging letters by snail mail with people from other countries. Learning about different cultures is very exciting. I like to listen to what people have to say about the world we live in, so I'll be glad if you could tell me about your life and hobby. I grow plants (currently I have 10 different house plants), read books, comics, manga, listen to podcasts and cross-stitch.

If you don't know what to send, I'll give you some ideas:

- a polaroid photo

- a postcard with a poem written on it

- an atrificial or dried flower

- a drawing

- a keychain

Stay safe and good luck!