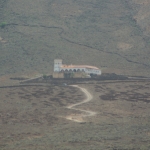 Surprises sent:
12
Surprises received:
14
Surprises in progress:
1
Country:
Spain
Languages:
Nederlands English Espanol Deutsch Francais Na'vi ;-)
Member since:
26 August 2020
Last activity:
19 April 2021
I'm Dutch, but living on the Spanish Canary Islands, where I teach, learn, write, read, hike, bike and swim. I love playing Pokémon Go, geocaching, DuoLingo, postcrossing and swapbotting. I like watching soccer and Netflix.
I like everything with themes like Gorjuss, Harry Potter or TVseries like The Walking Dead, Gilmore Girls, Vampire Diaries, Friends, Stranger Things, and so on.
Another hobby is baking and of course eating what I made with a nice cup of tea.

I'm looking forward to sending (and receiving) little surprises, like tea, letters, postcards and other things.