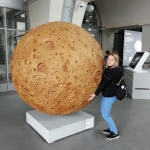 Surprises sent:
17
Surprises received:
17
Surprises in progress:
2
Country:
Russia
Languages:
Russian, English
Member since:
04 December 2020
Last activity:
14 October 2021
Laura from Italy, please, write me your id because the id specified in the mail is incorrect
(i can't registrate your cool surprise(((((
Hello, I like Jarkko Ahola, Saul Goodman, M. McConaughey, Charlie Chaplin, Quieen, Marilyn Manson,. M. Jakson.
I like to surf)))I also love nature, animals, movies, TV series, theater
I would be happy to receive a small coin or bill from your country, tea, magnet ... I like different stickers. This is just a hint, not a duty!))) You can send whatever you want, I'll still be happy.