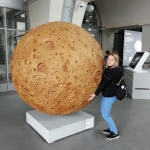 Surprises sent:
5
Surprises received:
5
Surprises in progress:
4
Country:
Russia
Languages:
Russian, English
Member since:
04 December 2020
Last activity:
10 May 2021
(An-asta-sia from Canada. I got your wonderful package, but it doesn't have a number on it. Please write me an id. You can write me Instagram @daribusha_post)
Hello, I like Jarkko Ahola, serfing, Saul Goodman, M. McConaughey, Charlie Chaplin, Quieen, Marilyn Manson,. M. Jakson.
I would be happy to receive a small coin or bill from your country, tea, magnet ... I like different stickers. This is just a hint, not a duty!))) You can send whatever you want, I'll still be happy.
P.S.I don't want to receive promotional postcards, but if you have an advertisement with Jarkko Ahola, then I would like to receive an advertisement with Jarkko Ahola (or postcard with J. Ahola). (You can make a postcard yourself, print it) I will be happy!!!