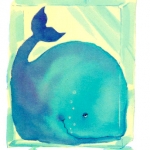 Surprises sent:
50
Surprises received:
54
Surprises in progress:
3
Country:
United States of America
Languages:
English
Member since:
07 September 2021
Last activity:
26 January 2023
I grew up outside Chicago and moved to Colorado - love it!

I have been collecting whales(mostly Humpback) for over 40 years. I am an avid postcard collector, attend local meetings and participate in the Children's Postcard Project twice a year. I prefer postcards blank and in an envelope.

Mt Rushmore in South Dakota is my most favorite place to visit. Since 1963 it is the most visited spot ever for me and I find something new each time. I have two binders of postcards and find more new ones all the time.

Likes - Butterflies, Civil War/Revolutionary War, Counted Cross Stitch, Dachshunds, Dragonflies, Embroidery, Ladybugs, Mount Rushmore, Owls, Patriotic themes, Pinecones, Scooby-Doo, Sewing notions, Snowmen, Statue of Liberty, Trains, US Presidents and Whales,

Dislikes or not into-- Those cheap sepia 32-pcs Vintage Travel Sights Landscape Retro Postcards from AliExpress (smaller cards without description on the back. The back is a sepia tone with just boxes on the top left.) I prefer 4x6 or smaller postcards, larger ones are difficult to file and store.

I just joined and looking forward to sending and receiving surprises!! I appreciate the speedy register of surprises that I send. Nice to know the envie is not lost in the mail.

Please place somewhere outside or inside that your surprise to me is from You've got Mail. It helps with the different groups I get mail. I want to repond to the correct website. Thank you.