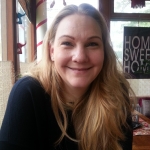 Surprises sent:
22
Surprises received:
25
Surprises in progress:
0
Country:
Sweden
Languages:
Swedish, English
Member since:
02 August 2017
Last activity:
31 July 2019
I live in the countryside of Sweden on my husbands family farm. We have cats but no farm animals.

I love to craft, journal, send postcards and Happy Mail. I also love to bake, decorate and work in our garden. I love everything pink and girly, I have always loved anything heart shaped and I'm very spiritual in mind.

If you want some inspiration as to what to send me, papers, stationary, stickers, die cuts, washi and such are always appreciated. As well as written letters :-)

My husband and I love to travel, we have an agreement to visit a new European capital every year.