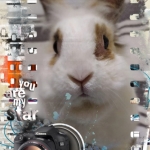 Surprises sent:
2
Surprises received:
2
Surprises in progress:
3
Country:
Italy
Languages:
English and italian
Member since:
05 November 2021
Last activity:
16 January 2022
Hi, my name is Rita, I live in Italy. I'd like to receive postcards from all over the world also stamps and letterpapers. My favourite themes are touristic, sea, beaches, scenic and animals.
I also like washi tape and colored pens..Thank you for what you will send me ..