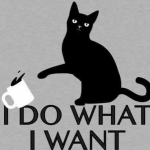 Surprises sent:
3
Surprises received:
4
Surprises in progress:
0
Country:
Ireland
Languages:
English, Dutch, French (a bit)
Member since:
23 September 2018
Last activity:
05 February 2019
Hi!

I am Tinne, 30 years old.
I love sending mail, but I don't have a big budget, so it will be modest.
Some random things I like:
anime/manga; Ghibli, Cardcaptor Sakura,...
reading; supernatural/fantasy
cats
coffee, chocolate (milk and white)
postcards, stamps; I take damaged stamps as well! I craft with them.
making cards
stationery; stickers, washi tape,...
Disney; Beauty and the Beast, Eeyore,...

If you have some die cuts to share, yes please!
I love Christmas and collect Christmas stamps.