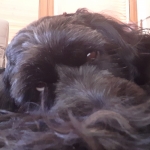 Surprises sent:
13
Surprises received:
11
Surprises in progress:
4
Country:
France
Languages:
French English
Member since:
28 July 2021
Last activity:
28 August 2022
Hello
I'm Anne and i'm french.
I don't speak very Welles english but i hope you understand me.

I would like to receive :
-masking tape / washi tape/ stickers
- blue cats by Rina Zeniuk
-strawberry
- cats / bears/ dolphins / squirrel
- lighthouse
- disney
-envelope

I like decorate envelope...

And a lot of stationary.

Bye

Thank you very much



here is impatient to see your treasures ...