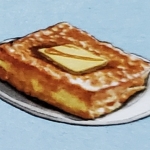 Surprises sent:
37
Surprises received:
26
Surprises in progress:
15
Country:
United States of America
Languages:
English
Member since:
28 December 2021
Last activity:
05 July 2022

Dinkysparkle is a club supporter
Hello, my name is Allie! I love surprises!

I am interested in Kawaii themes, monsters, postcards, Yuko Higuchi art and stickers!

I like postcards of all types and stamps from everywhere.
I like unsticky memo sheets
And cute stationary.
Please Include a news story from your country from a newspaper . I would love to read it and find out what you find interesting.

Please NO Food or Tea.

Please write me a note about something you find interesting whether it's
a random cave you discovered one time while hiking or your fascination
with naming your teddy bears. Anything about you.

Thank you for reading about my interests.