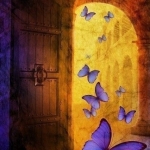 Surprises sent:
5
Surprises received:
4
Surprises in progress:
0
Country:
Russia
Languages:
Russian, English, Ukrainian, Belorussian, German
Member since:
16 September 2020
Last activity:
30 March 2021
Hi everyone!
I like postcards, stamps, stickers etc.
I don't like black and white, gloomy postcards or views of the cities.
PS Stefano from Italy! I can't register your envelope. It says it has been registered. But I have just received it... I can't find u! Pls write a message.