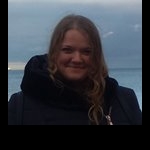 Surprises sent:
2
Surprises received:
2
Surprises in progress:
0
Country:
Russia
Languages:
Russian, English
Member since:
21 January 2020
Last activity:
10 October 2020
Hello!
My name is Diana. I'm from St.Petersburg, Russia. I like needlework. And my big love is ZUMBA! Do you know what is it? :)
Thank you very much for sending me an envelope! It will be great happiness for me to find it in my mailbox!

For those who like to choose postcards on wish and does not like to read long profiles: I have a wish-album www.drive.google.com/folderview?id=1VVcWIMkPHP3-J-Q6txOYUzTZilVjH-dy

I also collect stamps, so if you have some used stamps of your country I will be happy to find it in yourvenvelipe :) If you interesting my collection is there: www.drive.google.com/drive/folders/1YAb4qE-glp03qxRSYtd_EIehfmIx1PyW?usp=sharing

If you have flyers from a movie or AD cards with information about an exhibition, festival, or theater production (even if it end yet), please send them to me. Please, please, please!!!

And of course it will be great to find the postcard in envelope! :) Written or blank - whatever more convenient for you :)
I am pleased with any postcards! I appreciate everyone that comes to me!
But also I have special topics that I value most and receive very rarely, so if you send me any of this, it will be just WOW !!!

- Cameras or photographer
- Vinyl Records
- Dirigibles (airships)
- Dolls
- Coca-Cola
- Posters
- Characters of books by Stephen King (Clown Pennywise, Jack Torrens, Christina and others), also an image or photo of himself
- Horrors
- Skeletons, skulls, anatomical drawings
- Book's or magazine's covers (New Yorker, Ladybird, National Geographic and other)
- Krtek (little mole from the Czech cartoon)
- "Breaking Bad"
- Drum set
- Edition Tausendschön
- Lalicards or other pictures for viewing: a lot of stickers or small pictures on a postcard

This is a list of what I like the most. But it is absolutely not necessary to adhere to it! You can send what you want!
I also love postcards with little birds.Or all colorful, cartoony and fabulous! Strange, mystical or horror postcards are welcome too.

Please, write date and weather.Thank you very much!!
Please write a few words about yourself, your town, your family, your pets or your weather now - everything that you want!
Please write "SM" near ID. Thank you!