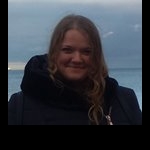 Surprises sent:
2
Surprises received:
0
Surprises in progress:
2
Country:
Russia
Languages:
Russian, English
Member since:
21 January 2020
Last activity:
09 July 2020
Hello!
Nice to meet you! :) My name is Diana.
I love animals (especially dogs of the Chihuahua breed - I have one at home, she's name is Chelsea) and everything related to them.
I prefer everything frivolous, funny, childish, bright, cartoonish and fabulous.
Please write a few words about yourself.
Please write "SM" near ID. Thank you!

Привет!
Меня зовут Диана, живу в Санкт-Петербурге. Ко мне можно на "ты".
Я очень люблю животных и всё, что с ними связано. Особенно обожаю собак породы Чихуахуа (потому что у меня дома живёт одна такая - зовут Челси).
Предпочитаю всё несерьезное (серьезности мне хватает и в повседневности)), смешное, детское, яркое, мультяшное и сказочное.
Буду рада любому Вашему выбору!
Напишите пожалуйста немного о себе))
И еще подпишите "SM" где-нибудь рядом с ID, чтобы я сразу поняла на каком сайте регистрировать. Спасибо!