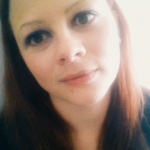 Surprises sent:
9
Surprises received:
10
Surprises in progress:
4
Country:
Italy
Languages:
Italian, English, French, Spanish
Member since:
15 September 2019
Last activity:
10 November 2019
Hi! My name is Morena and I'm 40. I live in NW Italy, near the border with France.
I like reading, sending and receiving postcards, music, taking care of my plants and cooking.
I would like to receive stamps, stickers, postcards, tea bags or anything you feel like sending me. I'll be happy with whatever you choose.