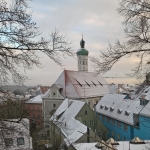 Surprises sent:
1
Surprises received:
0
Surprises in progress:
0
Country:
Germany
Languages:
German, English, basic Russian
Member since:
29 December 2018
Last activity:
29 December 2018
My name is Nobi and I live in Bavaria, in the south of Germany.
I like literature, travel, art, history, architecture and culture.
I am interested in snail mail and postcard exchange.