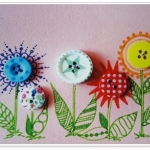 Surprises sent:
2
Surprises received:
2
Surprises in progress:
0
Country:
Germany
Languages:
great German, simple English, almost forgotten school Russian :)
Member since:
07 November 2020
Last activity:
20 May 2022
Hello,
my name is Chris and I live in a small old town in Central Germany. It's a beautiful area, but my favorite place is my little garden behind the house.

I would be most happy about:
- small things or postcards that show the beauty or peculiarities of your city, your country...
- a few seeds that I can use in my garden would be wonderful.
- delicious tea
- and last but not least: because I´m a fanatic stamp collector since my childhood: STAMPS esp.
Fauna, Lunar Year, cartoons...

But: all things you send will be great!
Thanks.