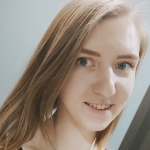 Surprises sent:
1
Surprises received:
1
Surprises in progress:
1
Country:
Russia
Languages:
Russian, English
Member since:
19 March 2021
Last activity:
06 May 2021
Hello! My name is Svetlana, I am from Russia from the city of Pskov.
I am married and recently (08/22/2019) our long-awaited daughter Nastya was born.
The cat Thomas also lives with us. And also a maize snake and fish live with us).
You can send an envelope with an advertisement for a concert, a metro map, a train ticket, a bus ticket (from your country),
a bag of delicious tea or something interesting, unusual ...

Beautiful handmade cards are also welcome, because they are made with a soul!

I would love to receive postcards ---
- Symbols of your country (flag, sights, types of cities, nature)
- Space
- Sea
- Themed (New Year, Christmas, Valentine's Day and so on)
- Birthday (November)
- Animals (Elephants, owls, cats, dogs, birds, tigers and various others)
- Seasons (winter, spring, summer, autumn)
- Flowers
- Books
- Recipes
- Music
- Ancient castles

And I will also be glad to any postcard from you!

Write the date, time, and weather on the card.

Please write to me in a postcard ---
- What is the weather?
- What are you doing now?
- Your hobby.
- Tell a funny story.
- Your favorite movie.