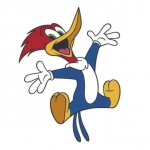 Surprises sent:
9
Surprises received:
9
Surprises in progress:
0
Country:
Russia
Languages:
Русский, english
Member since:
28 October 2019
Last activity:
23 March 2020
Hello my new friend!
I'm so happy to be a surprise for you!
My name is Ira, I'm 30 years old. And I live in the largest city beyond the Polar circle, in Murmansk.
I will be happy to receive any surprise from you. But I can help you to make a choice.
I like beautiful postcards, especially illustrated. Postage stamps welcome. Coins or banknotes of your country ( not Russian of course). Handmade souvenirs (made by you). Stickers, letter paper, envelopes.
Don't forgot write your id!!!