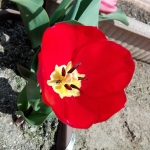 Surprises sent:
2
Surprises received:
2
Surprises in progress:
0
Country:
Japan
Languages:
English, Japanese
Member since:
05 January 2018
Last activity:
28 October 2018
Hello, my name is Mayumi, i am a Japanese female who loves snail mailing and collect used stamps from all over the world.

This club seems interesting to me as I love receiving letters from abroad with small surprise in the envelope !

If you can, i would like to receive used stamps (please recent ones), antique look ephemeras, stickers, blank Christmas card, something with good fragrance, and so on :)

I have a lot of Japanese used stamps, if you want to do stamps exchange with me, i would happy to do that ( at least 100 each time , please).

Happy swap !