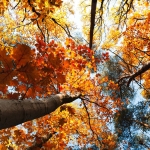 Surprises sent:
20
Surprises received:
20
Surprises in progress:
0
Country:
Spain
Languages:
English and Spanish
Member since:
30 November 2017
Last activity:
20 June 2018
Hello my name is Amparo and I live near Barcelona (Spain).

I am a bookbinder and I make books for guests, journals, etc. My work is my passion and I feel very lucky.

I speak Spanish and English, although my level is not very good I always help the translator.

My hobbies are animals, painting, reading, scrapbooking, photography and traveling.

Any surprise will be welcome but I confess that I love vintage postcards, comic, manga, post stamps , handmade postcards, mint stamps, coins, used stamps, magnets, key chains, washi samples, stationery, papercrafts, stickers, die cuts and everything related to journaling are always welcome.

Suprise me, I am excited to receive your mail.