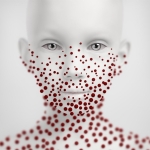 Surprises sent:
11
Surprises received:
10
Surprises in progress:
2
Country:
Italy
Languages:
Italian - German (A bit) - LIS (Italian Sign Language)
Member since:
24 May 2020
Last activity:
25 September 2020
Hi! I'm a Professor in some secondary schools in the northern part of Italy. I teach Catholic Religion at school.... no, I'm not a priest! :)


A gift is always a gift... so I'm happy to receive ANYTHING you think is nice and fun!

If You could avoid, I'm not interested in:
- Stamps
- Tapes
Please save them for someone who collect them, thank you.

Here are some ideas: Candies, Bookmarks, Unwritten Cards (B&W), Tea-Bags, Small Religious items of Your Faith, Calligraphy cards... what You want to send me is more than welcome! Be creative!