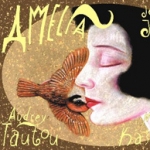 Surprises sent:
10
Surprises received:
9
Surprises in progress:
0
Country:
Japan
Languages:
Japanese and English
Member since:
11 June 2019
Last activity:
24 December 2019
Greetings from Japan! I am a middle aged female who lives in Western Japan.

I would be happy to receive:

- zines created by you or by other people, small or not
- unwritten postcards (views, touristic views, christmas, illustrations, watercolour, art and design)
- free leaflets/ brochures from the tourist info center in your country or abroad
- free leaflets from museums in your country or abroad
- a letter from you (short or long, typed or not)
- used stamps (on paper or not) from your country or abroad
- anything else you would like to share with me, but please no food or drinks
- free art AD postcards that you think are nice

* Please avoid sending me something too cute, abstruct and full typography...

* Sorry, I cannot send you coins or banknotes from Japan as it is not allowed...

Thank you so much for the thougtful mail for me.