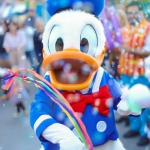 Surprises sent:
20
Surprises received:
18
Surprises in progress:
4
Country:
China
Languages:
Chinese, English
Member since:
17 March 2019
Last activity:
31 May 2020
Dear my friend, thank you for sending gifts to me.

1. unwritten postcards
2. Teabags
3. Bookmarks
4. Stamps (mint/used)
5. Tickets (Traffic/Museums/Movies...)
6. Masking Tapes
7. Stickers
8. Moomin /Disney Resort / Peanuts /Blue Cat
9.Tausendschon/Lali Riddle/Inge Look

By the way, any cute stuff (stationary or any else) from your country are very welcome!
Thank you so much!