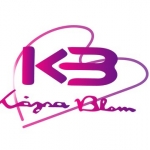 Surprises sent:
2
Surprises received:
2
Surprises in progress:
0
Country:
Finland
Languages:
Finnish, English
Member since:
26 September 2021
Last activity:
24 November 2021
Hi I'm a 33-year old woman living with a hamster in a metropolitan area here in Finland. Collecting used stamps and teabags, drying flowers, amigurumi, photography and photo manipulation, social media, writing blog daily, hamster care, meeting friends at our houses, paintings, gaming, boardgames, makeup and haircare, reading, logging my water and calories, minimalism and zero waste enthusiast and scanning my groceries to get points for a free spotify premium every 3 months or so, new movies and series as they are released I watch... quality of life, gadgets and clothes, most things interest me really... I wear a wrist watch, have glasses and have been to psychotherapy. I graduated from 2-year vocational school for communications tech/media in 2019. Willing to receive any kind of mail, really. I am a bit of a hoarder lol, or at least don't enjoy throwing stuff away although I want to declutter. Postage is just expensive these days in Finland and gotten worse, loses everything.
ATC my method of preference is handdrawn/handpainted. I'm a 90's kiddo. Favorite Music: Seether, top40 pop (uk), grunge and hard rock.
I love... pokemon, harry potter, game of thrones, the hunger games, divergent, charmed, walking dead and zombis in general, under the dome, Seether (South-African grunge rock band now touring in USa etc), Supernatural, Dr. who, pentagrams, dragons, London, holidays and celebrations, dogs like terriers for example west highland terrier, labradors, movies, books, audiobooks, stickers, letters, crafting, junk journals, school, YA books, netflix, rarely drinking... a pack of human cigarettes I may sometimes get. Crochet or knit sometimes from yarn, play on nintendo switch and use my iPhone a LOT.
Favorite Books genred: fantasy, horror, dystopian, best-sellers, book-to-movie, self-help and pagan/witchcraft books. audiobooks
Dislikes: I don't like "black" candy such as salmiakki or liquorice. or hershey's, that is the absolute worst tasting chocolate ever. I don't make pocketletters. I like to draw but used to make atc's every weekend almost... I'm pretty carnivorous about everything but will try to tell you if I dislike something. I have a couple penpals. My birthday is 29th September. I write a blog at kitujainen.com since 2013 pretty much a daily habit. Thanks for reading, looking forward to your mail!