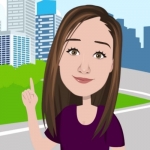 Surprises sent:
3
Surprises received:
2
Surprises in progress:
0
Country:
Moldova
Languages:
Russian, English
Member since:
12 August 2020
Last activity:
27 October 2020
Hi! My name is Kate and I'm 28.
I'm very interested in other people's cultures, like to learn something new. I love animals!
I want to feel that you are in the same world I am and that people are much closer than we think - in the distance of a postcard, at least.

I like stamps: Europa CEPT stamp and beautiful mini sheets (mint) and all other too (mint and used); washi tapes; bookmarks; stickers; magnets, blank cards (if they do not represent any country. Themes I'm fond of: funny cards, quotes, monkeys, cats, elephants, sheep, donkeys, Keep calm cards, Jetoy, nice illustrations, food cards, map cards, blue cats, Garmashova cats, Tausendschön), or anything you'd like to share with me...

Thank you and have a good day!