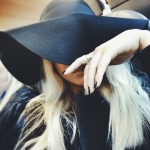 Surprises sent:
2
Surprises received:
1
Surprises in progress:
0
Country:
Russia
Languages:
Russia, English
Member since:
05 March 2021
Last activity:
25 March 2021
Hello!
My name is Julia.
I live in the city of Orel, where many famous writers and poets were born: I. S. Turgenev, A. A. Fet, I. Bunin, N. Leskov, L. Andreev. Not far from the city there is a national park "Orel Polesie" - a favorite place for walking my family. I am a mother of two daughters and a son.
I like to paint with oil on canvas, read interesting books and cook.I will be happy to send the envelopes, and I will approach this process creatively and with a soul.
Favorite themes: Harry Potter, autumn, deer, royal family, national traditions and birds. I collect beautiful stamps. The home collection includes about 500 stamps from different countries.
I wish you all a pleasant exchange!