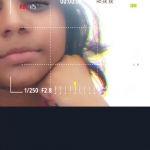 Surprises sent:
3
Surprises received:
3
Surprises in progress:
0
Country:
Malaysia
Languages:
English, Tamil, Malay
Member since:
17 June 2016
Last activity:
17 June 2019
Hi there,

I am Davina from Malaysia. I am a collector, I collect banknotes, coins and stamps. Since it is a surprise I do not want to demand anything.

But in case if you have no idea on what to send, then here is what you can choose:
Stamps (mint or canceled)
banknotes
coins
fridge magnet
keychain
something to do with the royal family of your country
Mail art..

I would be glad to receive anything from you. :)
Thank you in advance.