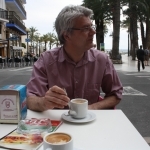 Surprises sent:
22
Surprises received:
24
Surprises in progress:
2
Country:
Finland
Languages:
english,finnish
Member since:
04 September 2019
Last activity:
24 May 2020
I´m happy everything you will send to me. I´m collecting stamps, coins, banknotes and many more thinks. If you send 0 EURO bank note, I´m very very happy.
But you can send anything.