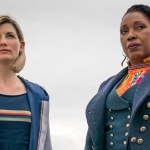 Surprises sent:
6
Surprises received:
1
Surprises in progress:
1
Country:
Australia
Languages:
Member since:
26 February 2020
Last activity:
18 August 2020
Hey! My name's Jess and I'm from the land of Aus.

I'm currently a University and TAFE Student studying a double degree at ACU as well as a course in library and information services.

I'm an avid reader and writer (and yet I still have no idea what to say).

I have two gorgeous doggies, they're both very excitable and love going for walks!

When it comes to hobbies, I love to give different things a go, so at the moment I'm very much an amateur cook and baker; I love walking, hiking, cycling and tons of other things, too.

I've learnt a few languages here and there; French (being the one I'm most familiar with), a little Dutch and German. I'm still learning, but if you have any unique sayings in your native tongue (in any other languages than just those mentioned above), I'd love to know!