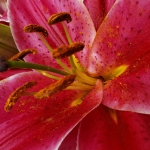 Surprises sent:
1
Surprises received:
0
Surprises in progress:
2
Country:
United States of America
Languages:
English, Esperanto( beginner)
Member since:
24 May 2020
Last activity:
01 September 2020
I enjoy all surprises. Vintage ephermera, stamps memo sheets, clippings, postcards, stickers, your art, photos. I make collages, junk journals, photos, and ATCs so I like all sorts of random bits. I am also learning Esperanto.