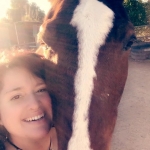 Surprises sent:
2
Surprises received:
1
Surprises in progress:
2
Country:
United States of America
Languages:
English, Spanish, Piglatin
Member since:
14 July 2020
Last activity:
09 September 2020
Hey! I'm Jess.



Starting something new that I'm calling the Recycled Postcard Project! I have found myself buying postcards that I find at garage sales and such and some of them have addresses started, or notes written in the margins, so I am going to cover the written parts and sent the postcards out! If you are interested in receiving a postcard from the Recycled Post Card Project, please let me know in the comments! These guys won't be pretty, but they're still worthy as postcards!!


~~~~~~~~~~~~~~~~~~~~~~~~~~~~~~~~~~~~~~~~~

THEME OF THE MONTH!
Elk and chickens!



~~~~~~~~~~~~~~~~~~~~~~~~~~~~~~~~~~~~~~~~~

I'm pretty easy going, easily amused, and always up for making new friends! I am 28 and I live in Scottsdale, AZ. I love adventuring and finding new places to love. I swear like a sailor. I blame my sailor father and my livestock. LOL! But I know when to keep it family friendly!


I love to hear people's secrets and confessions, even when they're anonymous! I also love to hear about your favorite items, lists, books you love, movies you've seen recently, anything like that! Want to share a short story? I'd love to read it. I do not judge others and love questions! I also junk journal like a fiend!

Need something to send? Here are some prompts!
+ Who was the last person who made you so angry you wanted to explode?
+ When was the last time a child made you laugh
+ What are the thoughts that go through your head when you watch a sunset
+ what animal you'd choose if you had to live the rest of your life as one
+ What's your normal morning routine?
+ Everybody has a word that they hate, what's yours?
+ You're given $2 million dollars to do with whatever you wish. What do you spend it on?

With that being said, write to me whatever is on your mind! I love to get a glimpse into someone else's mind.


Postcard themes I like:
Pin up, Animals, maps, Greetings from, vintage, literary, photography, carousel horses, Disney, museums, comics, horror, Halloween, holiday, movies, quotes, famous people, state parks, State/country flags, etc.

Things I love:
Tattoos, rainy days, ticket stubs, currency for collection, stamp collecting, enamel pins, books, reading, riding my horses, succulents, herbs, roadtrips, conchas, music, quotes, scraps of fabric or ribbon, bird feathers, otters, horses, llamas, washi tape, journaling cards, stationery, labels, maps, bookmarks, address labels, brewery stickers, maps, museum pamphlets, etc.


These are by no means the only thing I'll accept! I love everything! It's just a suggestion if you aren't sure what to send!