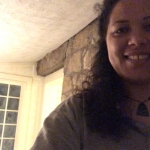 Surprises sent:
2
Surprises received:
0
Surprises in progress:
0
Country:
United States of America
Languages:
English, Spanish
Member since:
01 July 2020
Last activity:
01 July 2020
Aloha! My name is Harmony Joy!
Yes, my biological parents are hippies. I am a Berkeley-born and California foster-system-raised "love-child", who currently lives on the other side of the nation. I have been married since 2009, and we have three children (2 daughters, 1 son). Being "Mama/Momma Bear" is my favorite part of life, and I literally enjoy Mother's Day more than my own birthday! In other words, no matter how they spell it out, I love my kids! That includes ALL the animals too! Our current fur-family consists of 2 canine rescues: Kyna (a Rhodesian Ridgeback & Basenji mix) and Ella (a Black Labrador & Pointer mix), plus a Pit-bull "grand-dog" named Luna, and a American brown-tabby "grand cat" named Maximus.

I like to connect with others via postcards and my favorites are of giant trees, husky dog breeds, and draft horses. I also collect the interesting postage stamps that have received their cancellation marks. I like to press leaves and petals in the pages of old books, then craft with them. My favorite botanicals are shamrock clovers and daffodils because of my Saint Patrick's Day birthday!

I would like to receive a piece of written or printed matter in foreign languages too!

Thank you for thinking of me!