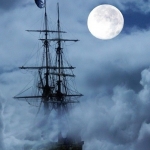 Surprises sent:
2
Surprises received:
1
Surprises in progress:
1
Country:
United States of America
Languages:
English and French
Member since:
30 July 2019
Last activity:
22 August 2019

I am Evan! I am an Autistic Advocate, Writer and Actress in Los Angeles. I live with my fiance and my service dog Lumos. I have a lemon tree named Remus Lemon.

I love PETER PAN!! Things that make me happy are reading, Disney, Harry Potter, Fantastic Beasts, planner stickers, mori-girl, ocean and beaches, dinosaurs, space, Doctor Who.

My favorite colors are aqua, pink and grey.